Welcome to Our Financing Department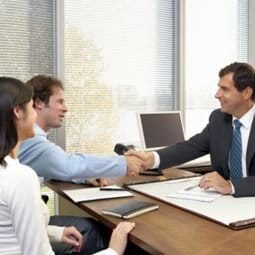 Here at Tri State Ford, we do everything possible to make your shopping experience as easy as possible. Finding financing to purchase your vehicle is often the most difficult and stressful part of the process, but not at your local Tri State Dealership. Regardless of your credit history, we are able to finance you! Even customers who have filed for bankruptcy are able to be financed with our new Credit Acceptance programs, opening up new possibilities for all of our customers. You can purchase a vehicle whether you are buying your first "kid proof" vehicle, indulging in a new luxury vehicle, or buying your teenager their first car without the worry of financing. We are here to support you through the finance process and share in the excitement of your purchase.
          You can trust your local Finance Professionals to use their comprehensive knowledge to find your ideal financing solution. They are here to ease your monetary concerns with their complete understanding of your situation and effective solutions. We offer a number of programs that are designed to meet the needs of each customer and their unique situation. Worried about credit? No credit, no problem! We will work with you to secure a no-credit car loan if your situation demands it.
How it works?
1.    If you are looking to trade in your vehicle, click on the "Estimate Your Trade" tab to find the worth of your current vehicle.
2.    Have a Budget in mind? No problem, use our "Payment Calculator" to filter inventory that falls within your monthly budget.
3.    Use our "Credit Estimator" to determine your current credit score, and then apply for credit by filling out our online form. This simplified process allows you to get pre-approved for credit before you even step foot in our dealership!